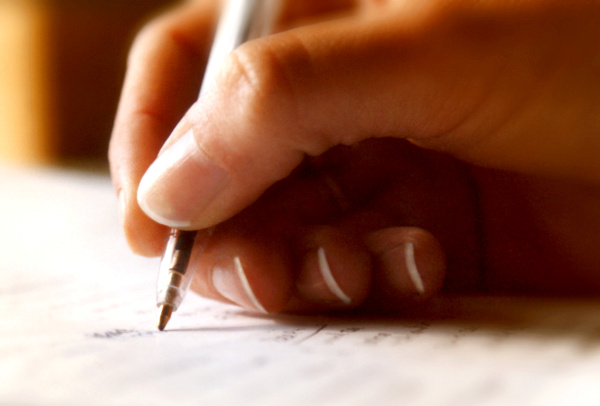 What is so important about keeping a personal journal?
First, let's establish a scope of what we are talking about. In my mind, a personal journal is something that I would pass on to my posterity. Therefore, I would write in it the things of most importance to me for them. This would be things like personal revelations and spiritual experiences, as well as major events in my life.
1 Nephi 19:3 – "And after I had made these plates by way of commandment, I, Nephi, received a commandment that the ministry and the prophecies, the more plain and precious parts of them, should be written upon these plates; and that the things which were written should be kept for the instruction of my people, who should possess the land, and also for other wise purposes, which purposes are known unto the Lord."
Nephi understood that the things that he was going to write on the plates were for the instruction of the people who should live in the land after he did. He wrote on these plates the plain and precious parts of the prophecies and ministry that took place among his people. Nephi wasn't the only person who thought this way.
1 Nephi 5:21 – They were able to preserve the commandments of the Lord unto our children.
Omni 1:17 – "And at the time that Mosiah discovered them, they had become exceedingly numerous. Nevertheless, they had had many wars and serious contentions, and had fallen by the sword from time to time; and their language had become corrupted; and they had brought no records with them; and they denied the being of their Creator; and Mosiah, nor the people of Mosiah, could understand them."
It seems to me that the fact that their language had become corrupted had a direct relationship to the fact that they brought no records with them. Here is why I think this:
Moses 1:5-7:
"5 And a book of remembrance was kept, in the which was recorded, in the language of Adam, for it was given unto as many as called upon God to write by the spirit of inspiration;
6 And by them their children were taught to read and write, having a language which was pure and undefiled.
7 Now this same Priesthood, which was in the beginning, shall be in the end of the world also."
Adam kept a book of revelations. He used it to teach his children to read and write. As a correlation to this, they had a language that was pure and undefiled. Therefore, his children were able to learn the same language. They were able to teach it to their children the same way. It's interesting to note that this process is called "this same Priesthood". The process of recording one's personal revelations is considered to be a thing of the priesthood.
D&C 68:4 – "And whatsoever they shall speak when moved upon by the Holy Ghost shall be scripture, shall be the will of the Lord, shall be the mind of the Lord, shall be the word of the Lord, shall be the voice of the Lord, and the power of God unto salvation."
How could it become "scripture" save it were written down? The very root of the word, "script", means "to be written." When we are moved upon by the power of the Holy Ghost, we need to write it down. We can thus preserve a perfect memory of the event. We then have that memory recorded for retrieval at a later date. This can be for many reasons, one of which Nephi mentions:
1 Nephi 19:18 – "And I, Nephi, have written these things unto my people, that perhaps I might persuade them that they would remember the Lord their Redeemer."
Throughout the Standard Works, the word "remember" and slight variations thereof appear 500 times. Do you think it's important that we remember the teachings of the Lord to us? What about those personal things that He has revealed to you personally?
Just for the thrill of it, check out an article in the New Era, December 1980, page 26. It's by President Spencer W. Kimball, and it's called "President Kimball Speaks Out on Personal Journals." He explicitly states, "We hope you will do this, our brothers and sisters, for this is what the Lord has commanded, and those who keep a personal journal are more likely to keep the Lord in remembrance in their daily lives."
Well, a prophet has stated that it is a commandment, so that's good enough for me.
Mosiah 17:4 – "But he fled from before them and hid himself that they found him not. And he being concealed for many days did write all the words which Abinadi had spoken."
Why did Alma write all of this? He wrote it because he believed it and knew that it was true. So why don\'t we write down our own personal convictions and revelations?
2 Nephi 25: 23 & 26
23 – "For we labor diligently to write, to persuade our children, and also our brethren, to believe in Christ, and to be reconciled to God; for we know that it is by grace that we are saved, after all we can do."
26 – "And we talk of Christ, we rejoice in Christ, we preach of Christ, we prophesy of Christ, and we write according to our prophecies, that our children may know to what source they may look for a remission of their sins."
Jacob 4:1-4
1 – NOW behold, it came to pass that I, Jacob, having ministered much unto my people in word, (and I cannot write but a little of my words, because of the difficulty of engraving our words upon plates) and we know that the things which we write upon plates must remain;
2 – But whatsoever things we write upon anything save it be upon plates must perish and vanish away; but we can write a few words upon plates, which will give our children, and also our beloved brethren, a small degree of knowledge concerning us, or concerning their fathers-
3 – Now in this thing we do rejoice; and we labor diligently to engraven these words upon plates, hoping that our beloved brethren and our children will receive them with thankful hearts, and look upon them that they may learn with joy and not with sorrow, neither with contempt, concerning their first parents.
4 – For, for this intent have we written these things, that they may know that we knew of Christ, and we had a hope of his glory many hundred years before his coming; and not only we ourselves had a hope of his glory, but also all the holy prophets which were before us.
Look at the reasons that these people gave for writing. They wrote to persuade their families to believe in Christ and to be reconciled to God. They wrote so that their families would know where to look for a remission of their sins. Sounds like a good idea to me.